Join CM First with CA Technologies at the CA PlexGames 
Following on the heels of the X-Games in Austin, CM First announces plans to host the 2014 CA Plex Uplift X-Games June 10-11 in Austin, TX. With CA Technologies, technical experts will provide a playbook for CA Plex uplift projects.  Rob Layzell, CA Plex Product Architect, will provide a hands-on experience designed to help customers uplift, modernize or migrate to the CA Plex application development environment.
CA Technologies is providing Rob Layzell, Plex Product Architect, as Player/Coach/MVP (Most Valuable Programmer) CM First will leverage Rob with CM Staff and guest industry experts to deliver a Hands on discovery and development "game plan" experience for uplifting, modernizing, and/or adopting CA Plex applications afterward, at the customer's shop.
PLAYBOOK COMPONENTS FOR CA PLEX CUSTOMER UPLIFT:
Specific Reasons to Uplift CA Plex 7.1 NOW
Proven Replatforming Techniques from C++ and RPG to C#/Java/Web/Mobile/API
Integrating better results with BI packages like Crystal Reports
Strategies  for Running Secure Apps in the Cloud
Harness the advantages of DevOps for the CA Plex ecosystems
Pricing is FREE for the first 10 attendees, $99 for pre-registrants, and $199 for last minute attendees. Register Here
The Pre-Arrival Draft:
Each attendee comes prepared with a laptop and Wi-Fi capabilities to get maximum value from the CA Plex "Sandbox" constructed especially for this event.  This is a highly interactive, collaborative event, with minimal lecturing.
Playing the Game Like a Champion, Every Day
First Half
Tuesday, June 10 
09:30
Coin Toss and Kickoff:  Meet and Greet the Players and Coaches, establish ground rules
10:00 – 12:00
Developing a Cadence on Offense: CA Training part 1
Packaging Plex Java and .NET Applications.
12:00 – 13:00
Timeout for a Lunch 'n' Learn – Industry expert: "software models today and tomorrow"
13:00 – 15:00
A "Prevent Defects" Defense: CA Training Part 2, selected topics from:
The new CA Plex .NET Client
New .NET Client ActiveX support
Dot Net ClickOnce
15:15 – 17:30
Special Teams use Best Practices: CM First
Uplift Detailed Concepts from the field
Replatforming to C#/Java
DevOps/Regression Testing
19:00- 21:00
Halftime TopGolf, Austin
Food, Fun, and Competition. TopGolf is a golf entertainment concept that can be enjoyed by all ages and skill levels at any time of year.  In fact, half of the people who visit TopGolf have never picked up a club in their life!
Second Half Wednesday,  June 11
07:30 – 09:30
Coaches Corner:  Breakfast Tacos and One on One's with Bob, John, Andrew, and others
Schedule time with the experts to discuss your particular requirements
09:30 – 10:30
Put me in Mobile, Coach:  Implementing mobile business apps
CM WebClient Mobile plus PhoneGap, deployment alternatives, device hardware
10:45 – 11:45
Adjusting your game plan: Moving to a cloud environment, practical topics
Examining the mechanics of moving real life Plex applications to the Amazon cloud, with redundant servers, failover, relational database servers, load balancers, auto-scaling, and load testing approaches.
12:00 – 13:30
Timeout for Lunch: Industry expert: "Why should I care about API's"
Everyone is talking about using API's – should you get on the bandwagon?
13:30 – 14:30
Recovering from Injuries by being Robust: CA app dev futures and CA Plex – Rob Layzell
CA has a new application development strategy that includes CA Plex – hear more about it!
14:45
Awards and Event conclusion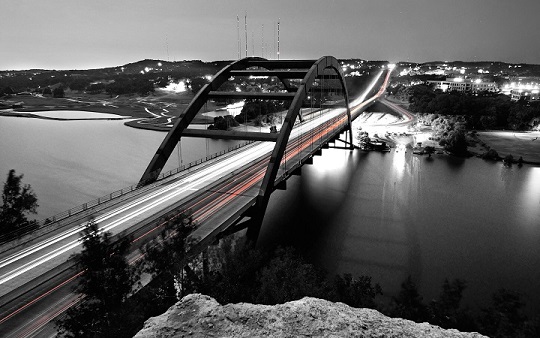 Did you like this article about "MODELING AND API EXPERTS JOIN CA ARCHITECT ROB LAYZELL" – email us future blog topics to info@cmfirstgroup.com